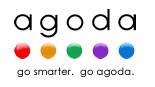 Agoda.com, Asia's leading hotel booking site and part of Nasdaq-listed Priceline Group, is getting ready to lift a glass in celebration of the world's largest fair – the yearly celebration of Oktoberfest, held for 16 days every October in Munich, Germany. This year the festival will be held from September 21 to October 6.
The image of Oktoberfest around the world is one of smiling girls in traditional German Dirndl dresses, holding a 10 or 12 giant mugs of beer. While this is definitely a big part of celebrating with the locals, the festival has come to encompass so much more in its 213-year history. In 1810, Munich citizens were invited to a giant field to celebrate the wedding of Prince Ludwig I and Princess Therese of Saxe-Hildburghausen. The celebrations were held on Theresa's Meadow – Theresienwiese in German. Both the name and the tradition stuck, and today the celebration is known to locals simply as die Wiesn.
Over the years certain events and activities have been added to the celebration, making it truly a world-class event. Parades, agricultural shows, carnival games, rides, and musical performances go from morning to evening for the duration of the festival, while thousands of people crowd into huge tents to sing, eat, drink, socialize and enjoy two centuries of German tradition. Indeed, the festival has only been cancelled 24 times in its history, due to outbreaks of cholera, various wars and severe economic hardship.
Of course, the most visible aspect of the event is the giant mugs of beer that everyone seems to have in-hand. It may seem like a simple party beverage but the beer that is served isn't just any old brew. Beers served at Oktoberfest must conform to the Reinheitsgebot, a 16th-century law that ensured beer produced in the region used only the purest of ingredients. And in case you were wondering, roughly 8 million liters of beer is consumed every year!
And we would be remiss to forget to mention the beautiful city of Munich. Even if one only makes it to the Oktoberfest celebrations for a few days, there is still plenty to see and enjoy in one of Germany's most popular cities. The gorgeous architecture, opulent palaces and castles, expansive parks, buzzing nightlife and huge variety of food ensures than any visitor to the city – even if they avoid the intimidating steins of beer – will certainly feel the city's motto firsthand: Munchen mag dich (Munich Loves You)!