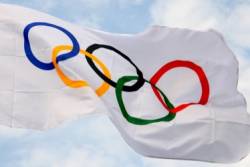 The International Olympic Committee has announced it has reached an agreement with Dentsu for the Olympic broadcast rights in 17 countries across Asia for the 2014 Winter Olympic Games in Sochi, Russia.
The deal is also covers the 2016 Olympic Games in Rio De Janeiro, Brazil, and the second Summer Youth Olympic Games in Nanjing, China, next year.
Dentsu has acquired exclusive gatekeeper broadcaster rights (all languages; all media platforms) for the three editions of the Games in Afghanistan; Brunei; Cambodia; Chinese Taipei; East Timor; Hong Kong, China; Indonesia; Iran; Laos; Malaysia; Mongolia; Myanmar; Papua New Guinea; Philippines; Singapore; Thailand and Vietnam.
Dentsu will now seek broadcast partners on all platforms within the 17 territories, with an obligation to the IOC to ensure that the largest possible audience has access to broadcast of the Olympic Games.
Earlier this month, the IOC awarded Dentsu the broadcast rights in Kazakhstan, Kyrgyzstan, Tajikistan, Turkmenistan and Uzbekistan.
IOC president Jacques Rogge said: "An organisation with a long-standing commitment to the Olympic Movement, Dentsu has a proven track record in broadcast rights sales in Asia; and the agreement ensures comprehensive coverage of the 2014 and 2016 Olympic Games, as well as the Youth Olympic Games in Nanjing, across Asia."