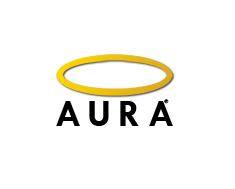 As if starting up a business and marketing a new brand is not challenging enough on its own merits, doing it in a new top level domain name space adds its own share of trepidation along the way.
AURA Travel is an online start-up set to revolutionise, commoditise, and standardise the holiday rentals by owner niche of the accommodation market, while providing an online platform that easily facilitates listing, search, and booking of holiday rental properties.
The business name the company chose – AURA – has its own historical reasons and drives. This was only half of the challenge. Choosing an online domain name extension was the other half. Because AURA was effectively launching a new online, unknown brand, the domain name extension in itself was considered a quintessential component of the brand. The popular TLDs (i.e., .com domain space) was not only saturated, but also somehow monotonously insignificant due to its popularity.
Scouting the web for alternatives, AURA arrived at the .travel extension which was recently released as a part of a number of domain name spaces offering specialisation for different industry verticals.
The .travel domain made sense instantly. This is what AURA's new business was offering – accommodation for people who travel – for business, for pleasure, or for no reason at all. What it did, is what travelers needed, whether looking for a place to stay while in vacation around the globe, or booking a weekend escape a couple of hours' drive away.
As much as the domain name made sense, it was initially dismissed, because it was too new and unknown. Let's face it, who is not scared of the unknown? Eventually, however, AURA came back to it and decided to launch its brand new business on a brand new domain name space that made sense to what it did. The company was excited and full of start-up spirit. It was all new and starting from scratch, so why not give it a go? The company was no longer just AURA – it became aura.travel.
Within days, AURA bumped into the first few challenges. Using its email addresses in online forms was often rejected as "not a valid email." It became apparent that older form validators were not aware or compliant with the newer domain extensions. AURA made it its mission to contact the webmasters of these sites and let them know that their form validation was out of date. While a minuscule contribution in this sense, AURA can attest that overall, in the last 12 months, the web has changed and became radically more aware of the new domain names. The automated validation issues initially experienced seem to have mostly vanished.
User adoption was the next major hurdle. AURA's customers found it hard to "get" its domain name. Whenever someone said "aura.travel," the response was, "travel dot what?" or "aura.travel.com?" It was almost like arriving in a foreign country, and having a name that is hard to pronounce. However, AURA's faith was restored by Google, who did not seemed scared at all by its .travel name. In fact, looking at the increasing search results and website hits, its name may have found inherent value in its novelty. This is exactly what AURA was banking on in the beginning.
Following this episode of identity crises, AURA completely embraced its uniqueness, persevering with its brand – aura.travel.
Now, a year later after its website launch, the results speak for themselves. AURA considers its journey so far a great success and is looking forward to further expanding globally. The company is still aura.travel, and it will never give that up for the world.
AURA welcomes anyone who wishes to join them – property owners, travelers looking for accommodation, or industry peers wanting to improve the status quo.