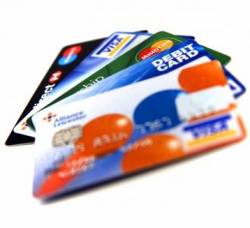 As families get ready to pack up their bucket and spade for the peak holiday season, The UK Cards Association has pulled together guidance on using debit and credit cards abroad to help them get the best value for money when spending abroad.
Latest figures show that there were 145 million debit and credit cards in issue in the UK. Almost 47 million people now hold a debit card – that's 91% of the UK adult population. In addition there are just over 30 million credit card holders.
In total, £25 billion was spent outside of the UK on debit and credit cards last year. Debit cards made up the majority, with UK consumers spending £15 billion on them in 2012.
Debit and credit cards are one of the most convenient and flexible ways to pay, offering among the lowest prices for buying goods abroad, compared to exchanging money before leaving the UK. Cards also provide additional legal protection to consumers on credit card purchases, which cash cannot offer.
Research conducted in July 2013 across the members of The UK Cards Association shows that the typical transaction rate for purchases on debit cards is 2.75% and credit cards is 2.99%. Using cards abroad can often be better value than pre-ordering currency online.
When adding in delivery charges, and with rates of exchange not as competitive as credit and debit card companies, using cash abroad can turn out to be more expensive.
Importantly, as well as being a low cost option, consumers also gain additional protection when they use their credit cards to make purchases of over £100 (up to £30,000), even if only part of the payment is made on the credit card. Under section 75 of the Consumer Credit Act 1974, credit card users can be fully reimbursed if:
· what they bought turns out to be faulty;
· the retailer fails to properly fulfil their contract;
· the company they bought the product or service from doesn't deliver what it has promised.
In addition, improved transparency on credit and debit cards, introduced last year, ensures that customers are even better informed about the cost of using their cards abroad. Changes included:
· the use of consistent terminology;
· enhancements to summary boxes on credit card statements;
· better pre and post travel information.
Melanie Johnson, Chair of The UK Cards Association, comments:
"Many consumers often forget the added protection and great value they can get from using credit and debit cards on holiday. People can wrongly assume that cash is better, but the flexibility, convenience and safety that credit and debit cards offer make it the ideal payment method abroad.
"Unlike cash, if your card is lost or stolen and you're a victim of card fraud, you will get your money back. With recent transparency improvements, consumers are now also more informed on the costs of using their credit and debit cards abroad."
The UK Cards Association's top tips for using your credit and debit cards overseas:
Before you go:
· Check your card company's respective fees and charges for overseas purchases and cash withdrawals, for both debit and credit cards.
· Check the exchange rates charged for local currency at your destination, so you know the best – and cheapest way to get cash.
· If you don't have a debit or credit card and don't want to carry around traveller's cheques or large amounts of cash, consider getting a prepaid card.
When you are abroad:
· A retailer or cash machine may give you the choice of paying in your home currency or the local currency. If you pay in your home currency, make sure the exchange rate is competitive. If you are in any doubt, pay the bill in the local currency as it will generally be cheaper.
The UK Cards Association's top tips for staying safe from fraud and theft overseas:
Before you go overseas:
· Only take cards with you that you intend to use; leave others in a secure place at home.
· Make sure you have your card company's 24-hour contact telephone number.
· Make sure your card company has up-to-date contact details for you, including a mobile phone number.
· If your cards are registered with a card protection agency, ensure you have their contact telephone number and your policy number with you.
When you are overseas:
· Don't let your card out of your sight, especially when using it in restaurants and bars.
· Don't give your PIN to anyone – even if they claim to be from the police or your card company.
· Shield your PIN with your free hand when typing it into a keypad in a shop or at a cash machine.
When you get back:
· Check your card statements carefully for unfamiliar transactions. If there are any, report them to your card company as soon as possible.