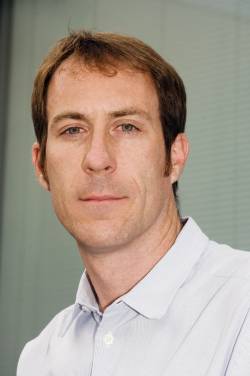 TripAdvisor has announced the appointment of Marc Charron as president of TripAdvisor for Business, a dedicated division of TripAdvisor that provides the tourism industry access to millions of TripAdvisor's monthly site visitors.
He will report to chief executive and co-founder, Stephen Kaufer.
Charron, who will be based in London, will be responsible for the continued growth and innovation of TripAdvisor for Business as it expands its services for the hospitality sector and travel industry.
Since the division launched in 2010, it has seen rapid growth in the adoption rate of Business Listings and Partnerships services for hospitality businesses around the world.
There are currently over 50,000 Business Listings subscribers and review collection services like Review Express have proved tremendously popular with business owners.
"Marc is taking on the role of president of TripAdvisor for Business with a wealth of global experience and fantastic leadership abilities," said Kaufer.
"TripAdvisor for Business is a critical part of our business model, and with Marc at the helm, I have no doubt it will continue to thrive and provide resources and tools to businesses wanting to leverage their presence on TripAdvisor."
Charron joined TripAdvisor in 2006 as managing director for TripAdvisor Europe.
As the company's first international employee, he led the rollout and growth of TripAdvisor Europe including local language sites, operations and expanding the team to more than 100 employees in his first four years.
In 2010, Charron moved to Singapore where he set up the regional TripAdvisor headquarters for Asia Pacific, consistently growing revenue and driving traffic, before heading to Beijing to accelerate TripAdvisor's growth in China.