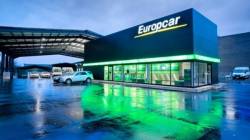 Europcar Group has announced the opening of a franchise in Paraguay commencing initially with three stations in Asuncion.
The move is part of a wider strategy from the brand to expand its global footprint to respond to its customer's mobility needs.
"This new opening contributes to our overall Franchise Strategy to develop more countries around the world and even more in the part of Latin America," explained Marcus Bernhardt, chief commercial officer, Europcar.
Europcar has been in Latin America since 2000 and is currently experiencing very strong growth.
The Latin America economy is buoyant and GDP is expected to grow by three to four per cent a year until 2018, according to the IMF, World Economic Outlook Database, April 2013.
Europcar franchisees' network includes already more than 130 countries, with more than 6,000 employees in over 1,650 locations.
Europcar continues to expand its network with several openings planned in the course of 2013 such as Singapore, Bolivia, South Korea and Vietnam.
Europcar is considered the World's Leading Car Hire by the prestigious World Travel Awards.