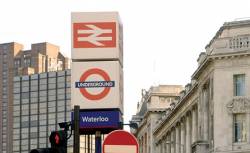 Passengers are invited to join a cross section of managers from the South West Trains – Network Rail Alliance for the first ever passenger forum at the UK's busiest station, London Waterloo on Tuesday 6 August.
The new initiative, hosted in partnership with rolling stock maintenance supplier Alstom, will give passengers a unique chance to talk to senior managers face-to-face. In addition to staff from the Alliance customer service and infrastructure maintenance teams, representatives from Samaritans, Passenger Focus, British Transport Police will also be available between 9am to 7pm.
Arthur Pretorius, Deputy Customer Service Director for the South West Trains – Network Rail Alliance, said: "Our customers are at the heart of everything we do both internally and externally.
"Our new passenger forum will enable us to get first hand feedback from our customers about our services and how we can improve further. It will also provide an opportunity for our customers to meet some of our partners, such as British Transport Police and Samaritans, and hear about some of our joint improvement initiatives".
"I would like to personally invite our passengers to come and meet us at any time between 9am and 7pm at our busiest station, London Waterloo, on Friday 6 August."
Terence Watson, President of Alstom UK, said: "We are delighted to be partnering with the South West Trains – Network Rail Alliance for this event at Waterloo. On the 7th August, we will be talking to the public about our work in London and our need for over 200 London-based railway engineers over the next two years.
"As well as working closely on projects with the South West Trains – Network Rail Alliance, we also need people for a number of projects including Crossrail and the Northern Line."
The scheme is the latest innovation to improve passengers' experiences and demonstrates a strong commitment to customer service. Other improvements to communication include the launch of a new 'Tweet the Manager' initiative, the roll out of a new state-of-the-art PA system at Waterloo station, easy to read colour coded disruption boards and the development of an enhanced mobile version of the South West Trains' website, allowing passengers to purchase tickets and receive tailored information on their journeys while on the move.