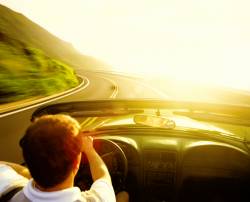 Hertz UK has acquired CCL Vehicle Rentals, a leading national accident management provider headquartered in Dorset, UK.
The move positions Hertz for huge growth potential in the £1 billion car and van insurance replacement market in the UK.
In addition, Hertz builds upon its strong track record of success in the United States where it has served the insurance replacement industry for more than ten years.
CCL offers a comprehensive range of services to the authorised and credit hire market place.
CCL will operate as a wholly-owned Hertz subsidiary, with its customers benefiting from the car rental provider's extensive fleet and network of locations across the UK as well its range of innovative products and services.
With the financial backing of Hertz, CCL will continue investing in state-of-the-art insurance rental and electronic processing systems while building further relationships with insurers, brokers, body shops, and vehicle manufacturers and dealerships.
"Hertz's entry to the UK vehicle insurance replacement market via the acquisition of CCL brings greater choice and an exceptional and comprehensive service to the industry.
"Already worth £1 billion in the UK, this segment continues to evolve and we're excited to be a part of it, especially as it complements our significant off airport expansion plans," commented Michel Taride, Group RAC president, Hertz International.
"Building on our existing leasing replacement services and extensive infrastructure in the UK, we will offer a convenient and competitive alternative to the current dominant players.
"We are excited to welcome CCL's existing management team to ensure the consistency of service delivery and support plans for growth."
CCL is a leading national provider in the UK, with extensive experience in accident management services to the authorized hire and credit hire market.
The company posted a turnover in excess of US$ 32 million in 2012.
Having built a reputation for exceptional customer service the company now employs approximately 200 people across six UK locations.
Following the acquisition, CCL will continue to utilize its bespoke and innovative technological solutions, but will also benefit from the support of the growing network of Hertz locations and wide range of quality vans and cars.