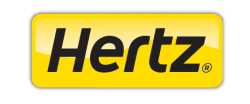 Hertz has entered into a new partnership with Kuwait Airways to provide special rewards to members of the airline's frequent flyer program, Oasis Club.
As a result of the agreement, Oasis Club members can immediately take advantage of best available rates on car rentals at Hertz locations across the airline's international network of 34 destinations, and beyond at any of the 8,800 Hertz locations worldwide, while earning 500 Oasis Club Miles for each rental.
This doubles up to 1,000 Oasis Club Miles for those booking cars from the Hertz Prestige Collection which includes luxury brands such as Mercedes, BMW and Porsche.
Oasis Club members can also take advantage of exclusive year-round promotions and offers, gain access to pre-paid and pay on arrival rates, and receive instant confirmation and guarantee of booking through a new co-branded booking platform which can be accessed through the airline's loyalty program website.
Michel Taride, group president, Hertz International commented: "We are very happy to establish a partnership with Kuwait Airways, and extend a warm welcome to all Oasis Club members.
"As with all the Gulf States on the Arabian peninsula, Kuwait is a rapidly growing source market for outbound travel, particularly to European and US destinations, where Hertz is a market leader in car rental, and where Kuwait Airways regularly fly. We look forward to providing Oasis Club members with many attractive car rental promotions, Oasis Club miles, and great travel service around the world."