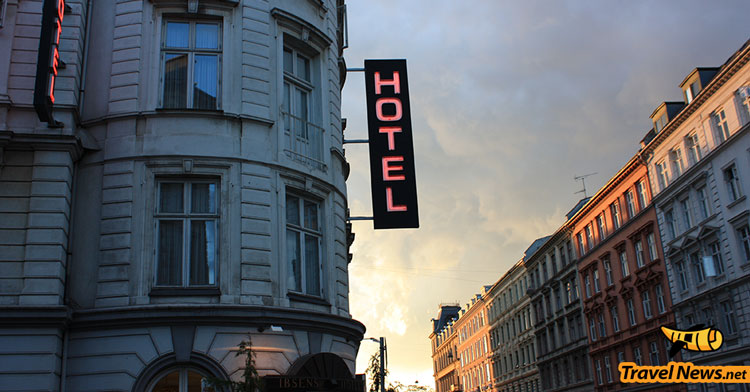 Forget misplacing your key card and getting locked out of your hotel room – hotels are coming into the 21st century and trading old fashioned plastic key cards for tech-savvy digital keyless entry. Guests will be able to enter their rooms via smartphone. Because, what can't you do on a smartphone these days?
This process, also tied to mobile check-in, would allow guests to skip the hassle and long lines at the front desk and head directly to their designated room. However, most hotels will require guests to be members of their loyalty program in order to access keyless entry.
Starwood Hotels and Resorts have been using keyless entry since 2014. Since then, keyless entry has been made available at over 170 Starwood properties and over 350,000 members have registered to use it. Other well-known hotel chains, such as Marriott International and Choice Hotels, are experimenting with their own keyless entry systems. And smaller boutique hotels, such as New York's soon-to-launch Arlo Hotels, will be offering keyless entry from the get go when their doors open.
Not one to be behind on travel trends, Hilton Worldwide is also embracing keyless entry. The chain's Digital Key program is set to go global with properties in Singapore trying out the technology later this year. Already, over 400 Hilton hotels in the United States employ keyless entry.
Hilton is taking keyless entry a step further by allowing Hilton HHonors members to use their mobile app not only to check in and enter their room but to select their room using the interactive digital floorplan. A partnership with Google Maps will allow HHonors members to see the view from their rooms during the selection process. Hilton also plans to include a real-time chat feature so guests can make requests and speak with hotel employees.
With the roll-out of keyless entry and mobile check in, other tech-savvy options are sure to follow. At select Radisson hotels guests will soon be able to browse the hotel menu, place orders and pay for them using their smartphone, request hotel services and even chat with fellow guests. The Hyatt also plans to offer WiFi-enabled airport shuttles, permanent key cards for frequent guests and QR codes that allow guests to print their keys themselves.
Despite all of the tech-heavy advancements, hotel chains acknowledge that keyless entry and other smartphone-reliant options are not for everyone. Jeff Bzdawka, of Hyatt Hotels, points out that a travelling family with small children may not wish to be reliant on their phones for entry. Elderly travellers, who might not be as tech-savvy, may also struggle with the innovative entry option. But thankfully, hotels don't plan to get rid of their key cards or front desk staff anytime soon. Would you opt for keyless entry or stick with the tried and true key card?
Photo: Kieran Lynam