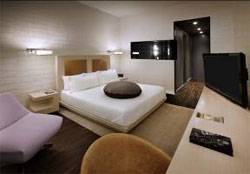 Hyatt Hotels has announced a wholly owned Hyatt subsidiary has closed a previously announced investment in Playa Hotels & Resorts, a company that has been formed to own, operate and develop all-inclusive resorts.
This transaction allows Hyatt to increase its resort presence in Latin America and the Caribbean and create long-term value by providing a platform for future growth, as well as strong returns from common and preferred interests and recurring franchise fees.
Playa's portfolio will include 13 resorts totalling approximately 5,800 rooms across the Dominican Republic, Mexico and Jamaica.
In connection with its investment, Hyatt will enter into franchise agreements for six of the 13 all-inclusive resorts, or approximately 2,800 rooms, which will operate as Hyatt-branded resorts.
Under an agreement with Hyatt, Playa will have certain exclusive rights to operate Hyatt-branded all-inclusive resorts in five Latin American and Caribbean countries through 2018.
The first two Hyatt-branded all-inclusive resorts, currently Barceló Los Cabos and The Royal Cancún, will be introduced later this year and undergo multimillion-dollar renovations of the existing properties.
The additional all-inclusive resorts are expected to be introduced in 2014 and 2015.