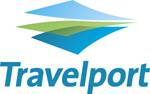 Travelport, a leading distribution services and e-commerce provider for the global travel industry, today announces a new distribution agreement with Khors Air, the specialist Ukrainian airline focused primarily on travel to and from Greece. The agreement provides Travelport-connected travel agency customers worldwide with full access to the airline's published fares.
"With this new agreement our distribution capabilities will be significantly enhanced. With its vast network of travel agent customers worldwide, Travelport is an excellent channel for our product. We are delighted to be entering into an agreement with them." said Alexandr Vahovskiy, Commercial Director, Khors Air.
"We are pleased to have signed this deal with Khors Air and to be able to provide our travel agency customers globally with easy access to the airline's content. Travelport is committed to providing content for our agency customers and cost-effective and value-added distribution to all of our supplier partners." said Robin Ranken, Head of Airline Relationships for Europe.