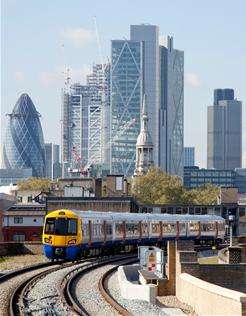 A series of essential preparatory works have begun in support of the proposed new railway flyover at Norton Bridge.
The flyover forms part of Network Rail's £250m Stafford Area Improvements Programme – a series of projects designed to remove a major bottleneck in the Stafford area, which currently causes congestion and delay on the busy West Coast Main Line.
As a project of national significance, the Norton Bridge proposal is subject to a Development Consent Order (DCO) which, if granted, will see the construction of a grade separated junction – a flyover– separating the paths of high speed trains from slower local services and freight traffic.
If approved by the Secretary of State for Transport, who is expected to make a decision in respect of the DCO in early 2014, the proposed scheme would deliver:
* The new flyover
* Over six miles of new 100mph railway
* 10 new bridge structures and two bridge enhancements
* Road, river and footpath diversions
Scheduled for completion in 2017, to enable the project to meet its timescales, essential environmental works are already underway, with a series of pipeline diversions being carried out under separate planning consents. Initial work on the first of these diversions is already underway, with the creation of a dedicated compound on land between Station Road and Scamnell Lane off the B5026.
Dominic Baldwin, manager of the Staffordshire Alliance which is carrying out the work, explained: "These essential preparatory works will take place during normal working hours, Monday to Friday, as well as Saturday mornings. During this time, traffic management will be in place to allow safe access to and from the construction site."
In addition, Network Rail and the Alliance are also carrying out a dedicated relocation programme for great crested newts, including the creation of new ponds at Shallowford House and the ongoing installation of special fencing to protect newts and other local wildlife from the works.
To keep the local community informed about the improvement works, Network Rail and the Staffordshire Alliance will be holding an information centre at St Luke's Church Hall, Norton Bridge on Tuesday 20 August from 4pm until 8pm, where project team members will be available to answer questions from local residents/members of the public. During the event, Network Rail will also be running accompanied visits to the site compound. These will last approximately half an hour and depart from St Luke's Church Hall at 5pm, 6pm and 7pm.