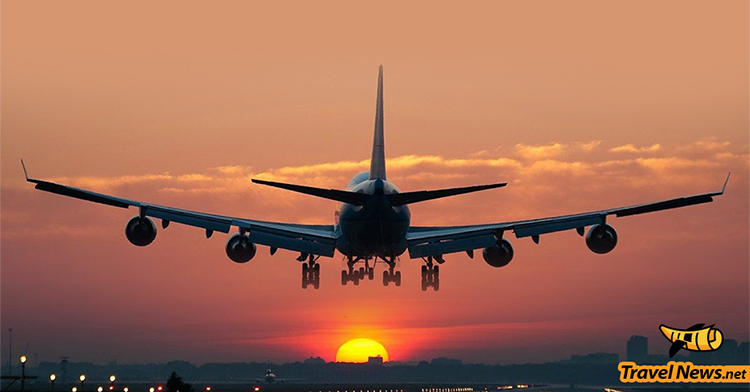 2017 was the safest year on record to fly in a commercial airplane. In fact, commercial airplanes have become safer over time with fatalities decreasing every year. So your fear of flying? Turns out it's not based on the numbers.
To70, a Dutch aviation consulting company, and the Aviation Safety Network both proudly reported that there were zero commercial passenger jet fatalities last year. To70 said, "2017 was the safest year for aviation ever." The Aviation Safety Network added, "[2017 was] the safest year ever, both by the number of fatal accidents as well as in terms of fatalities."
While no commercial passenger jet fatalities occurred, there were a small number of civil aviation accidents that resulted in deaths. In 2017, 111 aviation accidents occurred and three resulted in fatalities. Those three incidents were 1) a flight that lost control in Angola after reportedly suffering from engine failure, 2) a plane that crashed upon landing in Russia and 3) a passenger who died from his injuries two weeks after his plane crashed in Canada.
Based on these statistics, To70 estimates there to be 0.06 – 0.08 fatal accidents per million flights – or one fatality for every 12-16 million flights. About 35 million flights take off every year. There were 3% more flights in 2017 than there were in 2016.
The Aviation Safety Network reported 10 fatal airliner accidents in 2017 in airliners such as cargo planes and turbo prop aircrafts. The 10 reported airliner accidents resulted in 44 fatalities onboard and 35 fatalities on the ground. The ground fatality was a result of a Turkish cargo jet crash in Kyrgyzstan. As the aircraft was attempting to land at a nearby airport, dense fog caused the aircraft to crash into a small village nearby. 35 civilians on the ground were killed as well as the four passengers on board.
In data from two years ago, the Aviation Safety Network reported 16 airliner accidents and 303 total fatalities in 2016. And in comparison with 2005 data, which reported 1015 fatalities that year, airliner fatalities are continuing to decrease.
Despite the promising numbers, To70 still warns, "Whilst civil aviation remains an industry with a very high level of safety it does, at the same time, carry large risks." They point to serious non-fatal accidents and other risks that occurred in 2017. To70 reports a number of engine issues in aircrafts in 2017. Most notably, an Air France A380 traveling from Paris to Los Angeles had to make an emergency landing in Canada after suffering serious damage to one of its engines. The aircraft was carrying over 500 passengers. Luckily, no one was hurt.
To70 warns about other aviation safety risks such as fires caused by lithium-ion batteries in electronics onboard, mental health and fatigue of airline employees such as pilots, new design and technology in aircrafts, and complacency in maintenance. To70 reminds us that the low rate of fatalities in 2017, including none on commercial jets, is a case of good fortune that shouldn't be taken for granted.