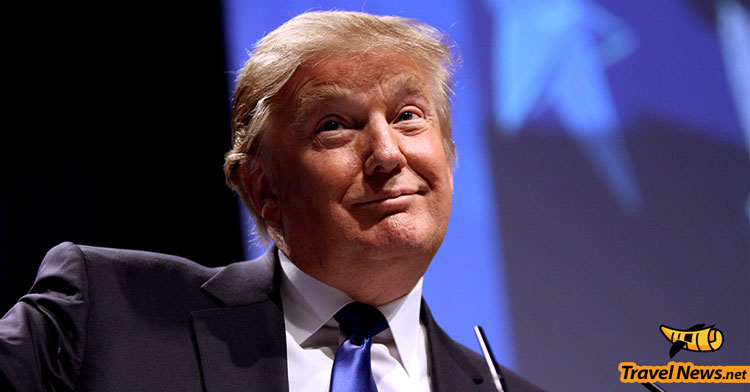 Tuesday, November 8 American constituents will be asked to vote, presumably for either Hillary Clinton or The Donald himself (God help us). This election is by far the most polarizing in recent memory. In part, due to eccentric personalities of candidates like Bernie Sanders and Donald Trump, who have rallied opposing wings of the political spectrum, but also due to the fact Hillary Clinton is the first woman in US history to be nominated as the presidential candidate of a major party.
Above the 49th parallel, the campaign leading up to the election is both entertaining and downright frightening. From an endless supply of head-scratching one-liners to grandiose personalities gallivanting around the country slandering and ridiculing segments of the US population, one is left somewhere between a state of disbelief and nausea.
The abundant bigotry and questionable antics employed by candidates, particularly Donald Trump, have left some uncertain about their future in America. Rosie O'Donnell, for example, has said she'd move to Canada if Donald Trump were elected President. Samuel L. Jackson too, would move if it were a Trump presidency. Lena Dunham would take solace – or more accurately, refuge – in Vancouver. In fact, many celebrities have been outspoken about their plans to leave the country if the election results in a Trump presidency. Others have been slightly more emphatic about their plans to leave; Jon Stewart, former host of the Daily Show, plans to leave Earth entirely (he has yet to disclose his destination) while Cher plans to move to Jupiter and lament her inability to turn back time.
And while these claims could be facetious they highlight a growing concern about a Trump presidency – namely, Trump. The Wednesday following Super Tuesday, Google reported "searches for 'Move to Canada' were higher after the Super Tuesday votes than at any point in Google History." To some, the idea of President Trump is too much to handle. So if you can't dump him, trump him by moving to Canada.
Now businesses and advertising agencies are picking up on this anti-Trump sentiment. J. Walter Thompson and Air Canada recently launched a marketing campaign titled "Test Drive Canada" aimed at Americans considering the move north after the election. And without pointing fingers at any particular candidate, the campaign asks Americans to visit Canada and "try their hand at the metric system" first before moving permanently.
One of the more endearing attempts to gain the attention of fleeing Americans is the Cape Breton If Trump Wins website. Characteristically Canadian, the website's tone is humble and welcoming. Complete with local attractions, real estate listings, and job opportunities, this website is stunning and a serious attempt at converting anti-Trump sentiment into long-term growth for the community. It even has a link to the Department of Citizenship and Immigration to expedite the process.
And with a surge of Americans moving to Canada, there are concerns about finding that special someone north of the border. But don't worry, eh! Canada is way ahead of these scared-single Americans. Maple Match is a dating site that "makes it easy for Americans to find the ideal Canadian partner to save them from the unfathomable horror of a Trump presidency." Americans simply register on the site and are matched to a loveable, Justin Trudeau t-shirt-sporting Canadian.
So as we all wait in desperate anticipation of the election results, Canadians are crafting welcoming baskets for their soon to be neighbors and Americans are fervently planning escape routes and secretly testing out two creams and two sugars in their coffee.
Photo: Gage Skidmore