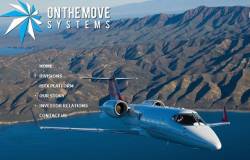 After months of exploratory market research and development work, On the Move Systems Corp. officially launched its new business model today, unveiling a new website designed to inform potential partners, clients and investors on the new technologies that could soon revolutionise the $300 billion online travel and transportation industry.
"Our mission is to connect travelers with the transportation and logistics booking services they need more effectively and efficiently than ever before"
At the heart of OMVS's new integrated solutions model is the ground-breaking ISTx platform. ISTx is at the heart of the company's new unique data model designed to provide real-time intelligences to businesses and consumers on available transportation and logistics inventory around the globe.
"Our mission is to connect travelers with the transportation and logistics booking services they need more effectively and efficiently than ever before," said OMVS CEO Patrick Brown. "From private air travel to luxury ground transport, we want to make it easier and more affordable for consumers to locate and buy the services they need to thrive and compete in today's global marketplace."