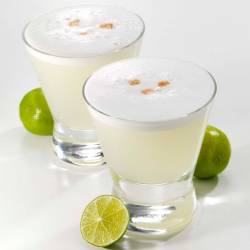 Peru has been recognised as the South America's Leading Culinary Destination for the second consecutive year at the World Travel Awards South & Central America Gala Ceremony, hosted in Lima.
PromPerú, the Peruvian tourism board, also won the award of South America's Leading Tourist Board for the third consecutive year.
Peru has also been announced as the host of the World Travel Awards Grand Final which will take place in November 2014.
Minister of foreign trade and tourism, Jose Luis Silva Martinot, said: "Being part of this important event gives us the opportunity to show the world all of our potential.
"Cultural diversity and the natural wonders of our country have allowed us to build a tourist industry that continues to grow each year."
The minister also highlighted the growing rate of tourism in Peru, which saw a 13 per cent rise in 2011 and a 9.8 per cent rise in 2012, while the world average is slightly more than three per cent.
Voted for by travel and tourism professionals worldwide, the World Travel Awards represents the ultimate achievement, recognised globally as the foremost acknowledgement of excellence in product and services.
The gala evening was held at Lima's Huaca Pucllana temple in the city's upscale Miraflores district and marked a milestone for the country as the hosts of the first gala held for South & Central America.
The cuisine was one of the stars of the night and renowned Peruvian chef Marissa Giulfo, owner of La Bonbonniere, created a menu to highlight the wealth of products and creativity Peruvian chefs have become known for.

For the past 20 years, The World Travel Awards have recognised and celebrated excellence across all sectors of the global travel and tourism industry.
The awards have their own categories covering all continents.