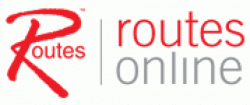 Routesonline ( www.routesonline.com ) has announced the launch of the #AvGeek100 – a twitter campaign to find the most influential tweeters within the Aviation community.
The aim of #AvGeek100 is to find out we should follow; who cuts through the industry spin and delivers real and usable information and who out there is providing maximum value for their 140 characters?
Site Editor, Richard Maslen explains: "The Aviation industry continues to be one of the most talked about sectors of global business and social media is playing a huge role in sharing insight, ideas, news and general information. To acknowledge this fact, we are launching the #AvGeek100 twitter campaign to find the most influential, whimsical, and useful tweeters on everything related to the industry – and we need your suggestions! Whether you are interested in seeing the latest photographs, in-flight innovations, network and fleet changes, industry analysis or business trends, we want you tell us who you take notice of on Twitter!"
Paul McCann, Head of Digital Content for Routesonline added: "We've had an incredible response. After just one day of nominations we've reached over 340,000 twitter users in the aviation community. Everyone at Routesonline is delighted to be leading such a fantastic campaign and to be discovering the people who are leading the way in social media for our industry."
The #AvGeek100 will initially measure Twitter influence using a live PeerIndex table found on Routesonline (http://goo.gl/8m3P8N). An editorial panel will then vote for the essential 25 AvGeek tweeters that practitioners cannot afford not to follow.