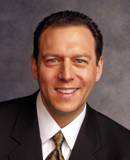 Sabre president Tom Klein has been confirmed as successor to Sam Gilliland as chief executive of the company.
Klein will serve as chief executive and president of the travel technology giant, while Gilliland will continue to serve on the board of directors.
Commenting on this transition, Gilliland said: "It has been a privilege to lead Sabre's outstanding team of more than 10,000 technology and business professionals over the past ten years as chief executive.
"Together, we have diversified our business and made crucial investments to stay at the leading edge of technology for the travel industry.
"Tom Klein has been my partner in that endeavour and I can think of no one better suited to take our company forward.
"He will benefit, as I have, from a talented and capable team that will help drive the company to even greater successes in the years to come."
Klein has been with Sabre for over two decades serving in a broad variety of leadership roles in Latin America, North America, and globally.
He assumed the role of president of the company in 2010.
HE stated: "I am honoured by the trust being placed in me by the board, and I am excited by the opportunity that the global team at Sabre now faces as we write this company's next chapter.
"I am particularly grateful to Sam Gilliland, who has been an exceptional leader of our company for a decade.
"Together with the entire senior leadership team, we are committed to carrying forward and accelerating our plans to evolve Sabre to meet the changing technology needs of our customers and the global travel industry."
Sabre Holdings is a global travel technology company, serving the world's largest industry – travel and tourism.