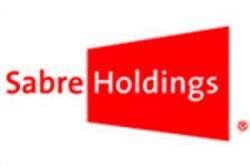 Sabre Hospitality Solutions is expanding its core Channel Connect offering to provide hotels with an intuitive channel management solution – a new tool to reach more online distribution channels and social media sites globally.
Building on an established and successful partnership with RateGain, the addition of a simplified channel management solution enables hotels to supplement their existing distribution strategy with hundreds of niche and market specific booking sites to reach highly qualified users seeking accommodations for their specific needs.
"Many of our customers have expressed a specific need to reach a large number of unique and targeted online travel sites in a quick and simplified way," said Alex Alt, president of Sabre Hospitality Solutions. "We continue to build on our history of partnering with industry leaders like RateGain to provide a product offering in hospitality technology that will meet the needs of our diverse global community."
Sabre Hospitality expands distribution by giving hotel customers a quick and easy way to update rates and availability to the global travel sites that are not yet connected directly via Channel Connect.
This SaaS-based platform has the capability of managing multiple extranets, as well as promoting hotels through social media. By managing multiple channels for room distribution from a single interface to maintaining rate parity across all channels, hoteliers can perform their distribution tasks more easily and efficiently.
"Our business and industry are rapidly evolving, and RateGain provides the most advanced and flexible distribution platform to keep hotel businesses a step ahead. We have had a long and successful partnership with Sabre Hospitality Solutions, and we are confident that this latest step in our continuing relationship will further enhance our shared vision of bringing technology solutions to hoteliers which help them to achieve their business objectives," said Bhanu Chopra, founder and chief executive officer at RateGain.