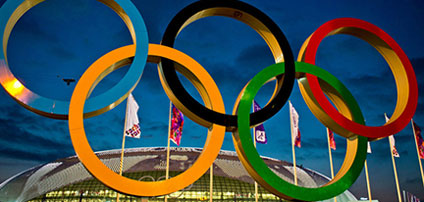 Four months before its much-anticipated December opening, Sandals LaSource Grenada has already made its mark after Sandals Resorts International announced record breaking bookings that have seen 70 per cent of rooms at the resort already sold until February 2014.
The newest addition to the Sandals hotel chain is creating a buzz amongst consumers and the travel trade – both excited about the chance to enjoy a spectacular new Sandals resort in a fantastic destination.
With construction plans on schedule, excitement is mounting and driven by a robust marketing campaign, Sandals LaSource is being showcased on the international stage.
Gordon 'Butch' Stewart, Chairman of Sandals Resorts International, commented: "We're thrilled at the response we're receiving from both guests and the trade. Sandals LaSource Grenada is seeing the best pre-launch sales figures of any resort in our company.
"What we're talking about is a well-loved global hotel company opening in a stunning new destination so we're not surprised in the least that it's being so well received. Long may it continue!
"We take pride in our ability to market our resorts and the destination in which they're located and our sales and marketing teams have been making excellent progress telling the world about the magic that is being created here.
"Nothing is being left to chance and the comprehensive nature of our marketing campaigns coupled with our strong relationships with the travel trade is paying dividends.
"The exciting part is…we're just getting started!"
From the recent release of the latest jaw-dropping imagery of the resort's much-talked-about Skypool Suites to other dazzling renderings of the many luxuries the resort will offer, no stone has been left unturned as the company begins to market Grenada and Sandals LaSource to the world.
Recognising the importance of their relationships with tour operators and travel agents, Sandals Resorts International and their worldwide sales and marketing representatives, Unique Vacations, have embarked upon a programme of briefings and presentations giving them a taste of what's to come at the new resorts.
For several months, Sandals LaSource has been given pride of place on the official Sandals website homepage where up millions of potential holidaymakers have been tempted with opening specials being offered to early bookers. In addition, Sandals LaSource has been promoted via the company's buzzing social media platforms which have featured sneak peeks of resort images, the latest news and exciting promotions.
Meanwhile, Sandals' treasured returning guests have been informed on all things Sandals LaSource and Grenada through creative email blasts and newsletters.