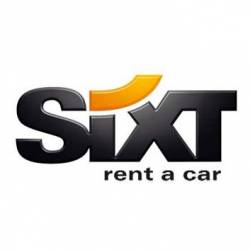 Sixt Group closed out a good first half year 2013 with business performance in line with company expectations. The international mobility service provider's two business units, Vehicle Rental and Leasing, recorded revenue growth. Consolidated operating revenue for the first half year climbed 2.7% to EUR 704.3 million. Group earnings were on a high level, though slightly below the previous year, as had been forecast, because of a weak economic environment in Europe and the start-up costs for strategic growth initiatives. The Managing Board confirms its previous projections for the full year 2013.
Erich Sixt, Chairman of the Managing Board of Sixt SE: "After the first half of the year Sixt is fully on track. We have managed to more than compensate for a drop in domestic demand through numerous measures for expansion abroad. As far as profitability is concerned, Sixt remains industry leader with a pre-tax return on revenue of more than 8%. We are staying the course for the second half of the year and will utilize growth opportunities with all due caution. Despite the recession in Europe, we expect once again to see a satisfactory result for this year." 
Group performance in the first half of 2013
* Rental revenue rose 2.9% year-on-year to EUR 465.9 million (H1 2012: EUR 452.7 million). This growth was driven by a 16.6% increase in foreign revenue. In Germany, rental revenue dropped by 4.2% due to the general economic downturn.
* Due to a higher portfolio of lease contracts, leasing revenue rose 3.6% to EUR 195.0 million
(H1 2012: EUR 188.3 million).
Consolidated operating revenue (excluding revenue from the sale of used leasing vehicles) reached
* EUR 704.3 million, equivalent to 2.7% more than the previous year's figure of EUR 686.0 million. The international share of operating revenue climbed true to strategy from 28.7% recorded during the first half of last year to 32.0% this year.
* Total consolidated revenue came to EUR 781.8 million, some 0.6% more than the figure recorded over the same period last year (EUR 777.1 million).
* Consolidated earnings before taxes (EBT), the Sixt Group's key earnings indicator, came to EUR 57.8 million, some 8.8% less than the year before (EUR 63.4 million). Earnings were affected by a weak European market and the ongoing start-up costs for strategic growth initiatives (e.g. building up US operations, Premium Carsharing DriveNow). Both business units, Vehicle Rental and Leasing, contributed with positive earnings to the healthy half-year result.
* Return on revenue – expressed in relation to EBT – remained on a high level at 8.2% (H1 2012: 9.2%).
* After taxes Sixt recorded a profit of EUR 40.5 million for the first half of 2013 (H1 2012: EUR 43.8 million; -7.6%).
Group developments in the second quarter of 2013
* Quarter-on-quarter, rental revenues rose by 7.2% to EUR 254.1 million (Q2 2012: EUR 237.0 million).
* Second quarter leasing revenue grew by 4.3% to EUR 99.1 million (Q2 2012: EUR 95.0 million).
* Operative consolidated revenue climbed 5.7% in the second quarter and amounted to EUR 375.3 million
(Q2 2012: EUR 355.2 million).
* Consolidated revenue rose 4.2% to EUR 412.7 million (Q2 2012: EUR 396.3 million).
* The Group reports EBT of EUR 35.5 million for the second quarter, which was merely EUR 1.9 million short of the previous year's second quarter result (Q2 2012: EUR 37.4 million).
Cautious fleet policy
In the first half of this year Sixt added 82,900 vehicles with a total value of EUR 2.04 billion to the rental and leasing fleets at home and abroad, after having added some 85,800 vehicles, also with a value of EUR 2.04 billion, over the same period the year before. This is a decrease of 3.4% in the number of vehicles, while the total value of vehicles remains the same. During the first half of the year Sixt generally maintained its principle of pursuing a cautious and demand-driven fleet policy given the general economic situation in Europe.
Equity basis remains comfortable
The Sixt Group's equity totalled EUR 621.7 million as per the middle of the year 2013, after EUR 632.8 million as per 31 December 2012 (- EUR 11.1 million). Due account must be taken, however, of the June payment of dividends for fiscal year 2012 in the total amount of EUR 48.2 million. At 25.6% the equity ratio continues as top rating for the rental and leasing industry (31 December 2012: 29.1%).
Conversion to European Corporation (SE) completed
The conversion of Sixt Aktiengesellschaft as the holding company for the Sixt Group into a European Stock Corporation (SE) has been completed with entry into the commercial register. This means that the corresponding resolution taken by the Annual General Meeting on 20 June 2013 has been enacted. Choosing SE, which is internationally more recognized than the German AG, as the legal form is a commitment for the further international expansion of the Sixt Group.
 
Outlook for full-year 2013
The Managing Board affirms its previous expectations for the full year 2013: while it estimates that domestic demand for the Vehicle Rental Business Unit will remain weak due to economic conditions, the Board expects dynamic growth in the rest of Europe and the USA. All in all, the Managing Board expects that consolidated rental revenues for 2013 will stay stable, and at most contract slightly. In the Leasing Business Unit, Sixt expects marginally higher revenues.
Subject to the general economic outlook in Europe not worsening further than projected, Sixt expects consolidated EBT for 2013 to be slightly lower than last year but expects once again to see a good earnings position in the prevailing market conditions.