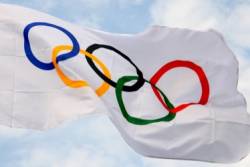 The International Olympic Committee has awarded the broadcast rights for seven countries in south Asia to STAR India for the XXII Olympic Winter Games in Sochi, Russia.
The deal also covered the XXXI Olympiad to be held in Rio de Janeiro, Brazil in 2016 and the second Summer Youth Olympic Games, scheduled for Nanjing, China, next year.
STAR India acquired the rights to all media platforms, including free-to-air television, subscription television, internet and mobile, in Bangladesh, Bhutan, India, the Maldives, Nepal, Pakistan and Sri Lanka.
IOC president Jacques Rogge said: "We welcome the opportunity to work with STAR India for the upcoming editions of the Olympic Games and Youth Olympic Games.
"We are confident they will do a great job providing the best possible broadcast coverage of the Games, on a variety of platforms, to the largest possible audience in the seven different countries."
STAR India will work to ensure that the broadest possible audience has access to broadcasts of the Olympic Games.
Nitin Kukreja, head of sport business, STAR India, said: "The Olympic Games remain the pinnacle of sporting achievement where the world's best in various disciplines face off for the title of Olympic champion.
"Indian athletes have also performed admirably over the last few editions, which is evident in the medal-winning performances that we have come to admire.
"We value our partnership with the IOC and feel that this spectacular extravaganza can be taken to even greater heights in India on both television as well as on digital platforms."