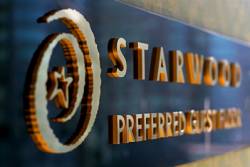 The King George hotel in Athens joins The Luxury Collection portfolio following a three-month renovation. With this opening, Starwood expands its footprint in Greece where it now operates 11 hotels and resorts, including eight under The Luxury Collection brand.
"Our long-term partnership with Lampsa S.A. now includes three hotels in Greece, and we are grateful to the Laskaridis family for putting their trust in Starwood and The Luxury Collection brand," said Michael Wale, President, Starwood Hotels & Resorts, Europe, Africa & Middle East.
"The addition of King George strengthens The Luxury Collection's extensive portfolio in Greece, allowing us to provide global explorers with more authentic experiences in more places."
"Greece remains one of the world's most mesmerizing destinations, and we are pleased to offer our guests the opportunity to experience Athens through the illustrious lens of the King George," said Paul James, Global Brand Leader, The Luxury Collection, St. Regis Hotels & Resorts and W Hotels Worldwide.
"That Greece is our third largest market globally is a clear indication that the country's rich culture, distinctive heritage and indigenous treasures make it a 'must' for our most discerning travellers." James added.
The renovation of King George, led by renowned Greek architect Alexandros K. Samaras with local artisans, aims to return the hotel to its original splendour. The storied hotel features 59 elegant guest rooms and 43 suites. The neo-classical Greek interiors include silk and satin upholstery with distinct furnishings, authentic to the destination. The two-bedroom Penthouse Suite spans 3,770 square feet, across the ninth floor of the hotel, featuring: a private terrace offering a stunning panorama of the city; a swimming pool looking out to the Parthenon; an open-air Jacuzzi; and private elevator access.
The ornate lobby, with elaborate high ceilings, rich marble floors and subtle grey and yellow accents, has been carefully restored to its original grandeur.
The newly renovated ballroom can host up to 400 guests amid its exquisite neo-classical interiors and can be divided into three separate rooms.
Tudor Hall, the hotel's famous restaurant on the seventh floor, has also been transformed from the previous classic Greco-Roman design to a contemporary and elegant Mediterranean setting with both the indoor dining and outdoor terrace options.
The hotel, which is situated between the Parliament and the fashionable Voukourestiou Street, welcomed its first guests in 1936 and occupies a prime location in the historic Syntagma Square, the center of Athens' golden quarter.