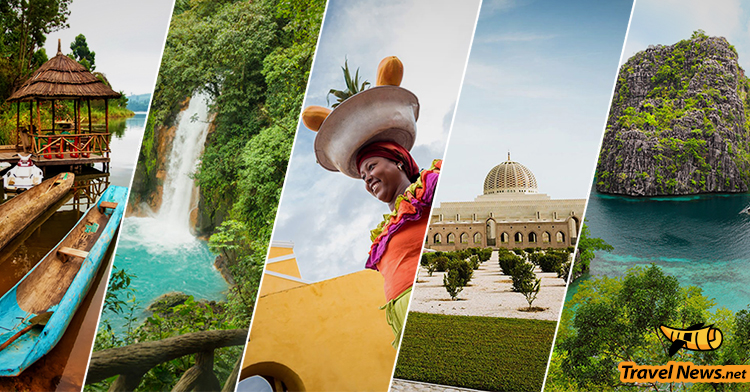 For those looking to move abroad or even go on an extended vacation, finding a place that is friendly, hospitable and welcoming is top priority. It's hard enough to pack up everything you own, sell your home and quit your job. But to do that and then arrive in a strange land where not only do you not speak the local language but no one wants to be your friend? Now that would be near impossible.
To determine, which countries are best at rolling out the welcome wagon for newcomers global community network InterNations decided to conduct a survey. They asked over 12,500 expats living in 188 countries 40 questions about local life such as: How easy was it to settle in? How friendly is this country? And how easy is it to make friends?
Here are the top six most welcoming countries around the world according to foreign residents who now call that country home:
6 – Portugal
According to the survey, Portugal received top marks and was voted the country where expats felt most at home in the local culture, where they could easily settle down and where it was easiest to get used to the local culture. In Portugal you'll get all of the charm, history and culture of Europe without the high prices you might find in France or the UK. From busy cities to island towns, there's somewhere in Portugal for everyone. The locals are friendly, the scenery is beautiful and the food is delicious – what's not to love about Portugal?
5 – The Philippines
It's easy to see why the Philippines is a hotspot for expats with many multinational corporations opening up shop and welcoming locals making the transition even easier for foreigners. English is commonly spoken and all the events, festivals and other excuses to go out make finding friends easy. With over 7100 islands making up the Philippines, expats can enjoy the tropical life they have been dreaming of.
4 – Oman
It's not hard to be welcoming and warm when you call the sunniest country in the world your home. Faith-based Omanis are quick to welcome newcomers and assist them however possible. Oman is also the perfect spot for expats seeking outdoor living and adventures. Of course, there are still plenty of clubs, restaurants and shopping centers for those who crave some indoor amenities.
3 – Colombia
Colombia made the top five for expats living abroad as they were able to quickly feel at home in this South American country. Locals are eager to show off their country and offer a helping hand to foreigners. Colombia has a low percentage of foreign-born residents so those that do stay are seen as a novelty and treated very well. Fresh fruit, modern amenities and luxuries like maid service await expats – or at least those who can put up with the bad traffic in the cities.
2 – Costa Rica
Costa Rica came in second place in the survey ranking high in general friendliness and a feeling of being at home amongst expats. Expats enjoy the slower pace and common search for "pura vida" – the pure life. While you can get by on English alone, many expats recommend learning some of the native Spanish. Any attempts to embrace the local culture, traditions and language are met with open arms and encouragement from native Costa Ricans. While the cost of living has increased dramatically in the last decade, those in the know can still find a good deal.
1 – Uganda
Uganda scored highest in general friendliness amongst expats on the InterNations survey. Newcomers share that being welcoming of all peoples and nationalities is intrinsic to local culture. Greeting strangers with a smile is commonplace in Uganda. Not only that, Uganda also boasts beautiful landscapes, luxury dining and year-round summer temperatures. Expats live amongst locals in areas like capital city Kampala, where English is readily spoken and cost of living is low. The only downside: infrastructure issues, power outages and backwards stances on homosexuality.
From the beaches of easy to settle into Portugal to the friendly locals and nice temperatures of Uganda, countless countries around the world are ready to welcome you with open arms. Have you been to one of the top six countries before? What was your experience? Or if you haven't been, which one is next on your travel list?