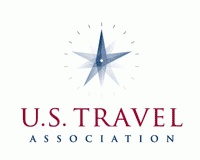 David Huether, senior vice president of research and economics at the U.S. Travel Association, provides analysis on today's Labor Department announcement that the U.S. economy added 162,000 jobs in July while the unemployment rate edged down to 7.4 percent:
"After growing steadily for 10 months, employment in the travel industry edged down 9,000 in July. However, one month does not make a trend, and overall, the travel industry has added jobs at a faster rate this year than last. The travel industry has, on average, created more than 12,000 jobs a month thus far in 2013 which is 50 percent more than the average gain of 8,000 travel jobs per month in 2012. Travel jobs have made up more than six percent of total jobs added in 2013.
"Since early 2010, the travel industry has been a significant source of employment growth for the economy by adding almost a half million jobs. Moreover, the increase in travel industry jobs has outpaced that of the rest of the economy, making up 92 percent of the jobs lost during the recession compared to 77 percent of jobs for the rest of the economy.
"While the travel industry remains a significant driver of our economy's growth and leads the way in job creation, the right policies in place, such as the JOLT Act, make it easier for international visitors to come to the U.S. and spend thousands of dollars, generating solid, middle-class jobs."