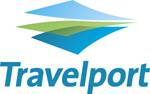 Travelport, a leading distribution services and e-commerce provider for the global travel industry, has continued its Middle East expansion with the opening of a new office in Erbil, Iraq. The new commercial hub underlines the importance of Iraq as an important investment region for Travelport and now serves the travel agent community in Erbil, Sulaymaniyah and Dohuk regions.
"The opening of the new office in Erbil reinforces Travelport's commitment to Iraq and our passion for supporting travel agents in this important region and throughout the Middle East network," said Rabih Saab, President and MD, Middle East and Africa, Travelport. "This new commercial operation further solidifies our presence in the region and brings a superior level of support to our travel agents in Erbil and in the neighbouring regions." In Iraq, Travelport is officially represented by Rawat Al Hajer Co. To mark the new Erbil office opening and to showcase Travelport's offer in Iraq, Rawat Al Hajer Co., along with Travelport team in the region, organized a product roadshow in Erbil this month.
During the event, Travelport presented the full suite of its value-add solutions and products with emphasis on Travelport Smartpoint App – the powerful point of sale solution, Travelport Merchandising Platform – the revolutionary new airline distribution platform, as well as industry-leading mobile and hospitality solutions. Customers, airline and travel industry partners mixed with media representatives at the event, which culminated with a celebratory dinner.
"Erbil is a relatively new market for Travelport still, so this was a great opportunity to tell our partners and customers more about our products and our value proposition", said Aws Al Hashimi, Head of Rawat Al Hajer Co. "Our efforts were warmly received and we look forward to continuing our success in this region."