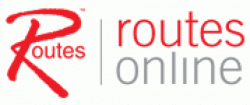 With World Routes fast approaching, over 215 airlines have already confirmed their participation at Routes with attendance 7% up year on year compared with last year's World Routes in Abu Dhabi which saw over 650 Airline delegates in attendance.
The last week alone has seen registrations from two airlines that have not attended World Routes for a number of years, namely Royal Jordanian, led by Director Fleet, Network Planning and Alliances, Basma Majali, and Virgin Australia whose GM Network Planning Hope Antzoulatos will lead their planning team in Las Vegas.
There is a very strong presence of North America based carriers signed up with the major full service carriers United, Delta, American and US Airways (ahead of the Q3 merger) signed up. On the low cost front Southwest, JetBlue and Spirit will all be present in Las Vegas, along with Allegiant, Sun Country, Alaska Airlines and Virgin America whilst, from North of the border, Air Canada, Air Transat, WestJet and Sunwing will also be represented at the event. From Latin America key operators including LATAM, Avianca, Aeromexico and COPA Airlines are also all confirmed.
A strong Chinese presence will be in Las Vegas with registrations received from the big four Chinese carriers; China Southern, Hainan Airlines, Air China and China Eastern, whilst ANA and JAL will be present from Japan. Other major operators confirmed from the Asia Pacific market include Vietnam Airlines, China Airlines, Thai Airways Intl and Philippine Airlines. Further registrations have also been received from Qantas and Jetstar who will be present from Australia.
From Europe, Air France will bring a significant presence to the event as will the Lufthansa Group, with British Airways, KLM, Alitalia and SAS amongst the other major airlines signed up. Confirmed European low cost carrier presence comes from easyJet, Norwegian, Germanwings and Transavia whilst the Middle East contingent is led by Emirates, Etihad, Qatar and Oman Air.
Paul Winfield, Airline Relations Director for Routes commented: "The almost 100% growth in airline delegates since World Routes in 2010 is testament to the Routes product and how it has evolved to meet the world's largest airlines' needs. Moving ahead to Las Vegas, we expect to see more airlines confirm their presence."
The 19thWorld Route Development Forum, which will take place on 5-8 October 2013, is co-hosted by Las Vegas Convention & Visitors Authority (LVCVA) and Las Vegas McCarran International Airport and this year marks the first time that a Routes event has taken place in the US.
Rosemary Vassiliadis, Director of Aviation, McCarran International Airport commented: "McCarran International Airport is honoured to be co-hosting World Routes 2013, the first-ever World Route Development Forum to be held in the United States. Just a year ago we introduced Terminal 3, a $2.4 billion facility that showcases our position as the industry leader in common-use passenger processing and self-service technologies. Pair those technologies with an expansive, 28-lane Customs and Border Protection area, and McCarran is poised and ready to welcome Routes delegates, the international tourism community, and the World, to fabulous Las Vegas and the United States."
In addition over 650 delegates representing over 500 airports have registered to attend World Routes in Las Vegas to date. These registrations include first time attendees Raleigh – Durham International Airport, El Paso International Airport, and Atlantic City International Airport. Other recent airport registrations include Abidjan International Airport (AERIA), Maastricht Aachen Airport, GMR Hyderabad International Airport, Donetsk International Airport, Chubu Centrair International Airport (NGO), King Fahd International Airport and Aruba Airport Authority amongst many, many others.