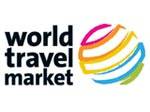 World Travel Market, the leading global event for the travel industry, has a number of the world's leading travel bloggers speaking as part of its blogging programme.
The blogging programme, organised by Travel Bloggers Unite Director Oliver Gradwell, is part of the overall The Travel Tech Show at WTM conference programme and includes leading bloggers;
· Keith Jenkins, Velvet Escapes
· Janice Waugh, Solo Traveler
· Melvin Boecher, Traveldudes
Jenkins will be speaking in the session entitled – How Travel Bloggers Impact the Booking Funnel – on Tuesday 5 November. He was one of 15 bloggers involved in the #meetsouthafrica campaign which saw more than 9,000 tweets and 80 million page impressions
.
Jenkins will be joined on the panel by PR company FourBGB Managing Director Debbie Hindle. FourBGB is a headline sponsor of the programme.
Waugh will be speaking at the session called – Reveal the Digital Raconteur In You, which takes place on Wednesday 6 November.
She has been involved in a number of leading travel blogging initiatives including writing a solo travellers handbook.
Boecher, who was also part of the #meetsouthafrica campaign, is speaking in the session – Is It Possible to Effectively Measure Travel Blogger ROI taking place on Thursday 7th November.
Traveldudes has almost 136,000 followers on twitter and is a community of travellers offering tips and advice to other travellers. Boecher and Jenkins are behind a blogging version of the Adverting Value Equivalent and PR Value, used by the PR industry to evaluate the coverage of its clients.
The session will be moderated by Alastair McKenzie's Travel-Lists.
This is the third consecutive year TBU has been organising sessions at WTM. This year the comprehensive programme is part of TBU London, which includes tour of London and the UK for bloggers and the Travel Bloggy Awards, which take place on Tuesday 5 November in London.
Reed Travel Exhibitions, Director, World Travel Market, Simon Press said: "Travel blogging has exploded as medium for destinations to promote their products through. WTM has facilitated communications and relationships between exhibitors and bloggers over the past couple of years.
"This year we will take this one stage further with our three-day comprehensive blogging programme. The programme is another example of how WTM both facilitates business and educates its participants."
Gradwell added: "Travel Bloggers Unite are proud to be partnering with WTM London for the third successive year. The success of the relationship has certainly contributed to the growth of travel bloggers.
"The WTM TBU sessions taking place at ExCeL from an integral part of TBU London, which is a free travel blogging conference. The exciting range of topics will further enhance the reputation of WTM and TBU for providing thought leadership and insight."